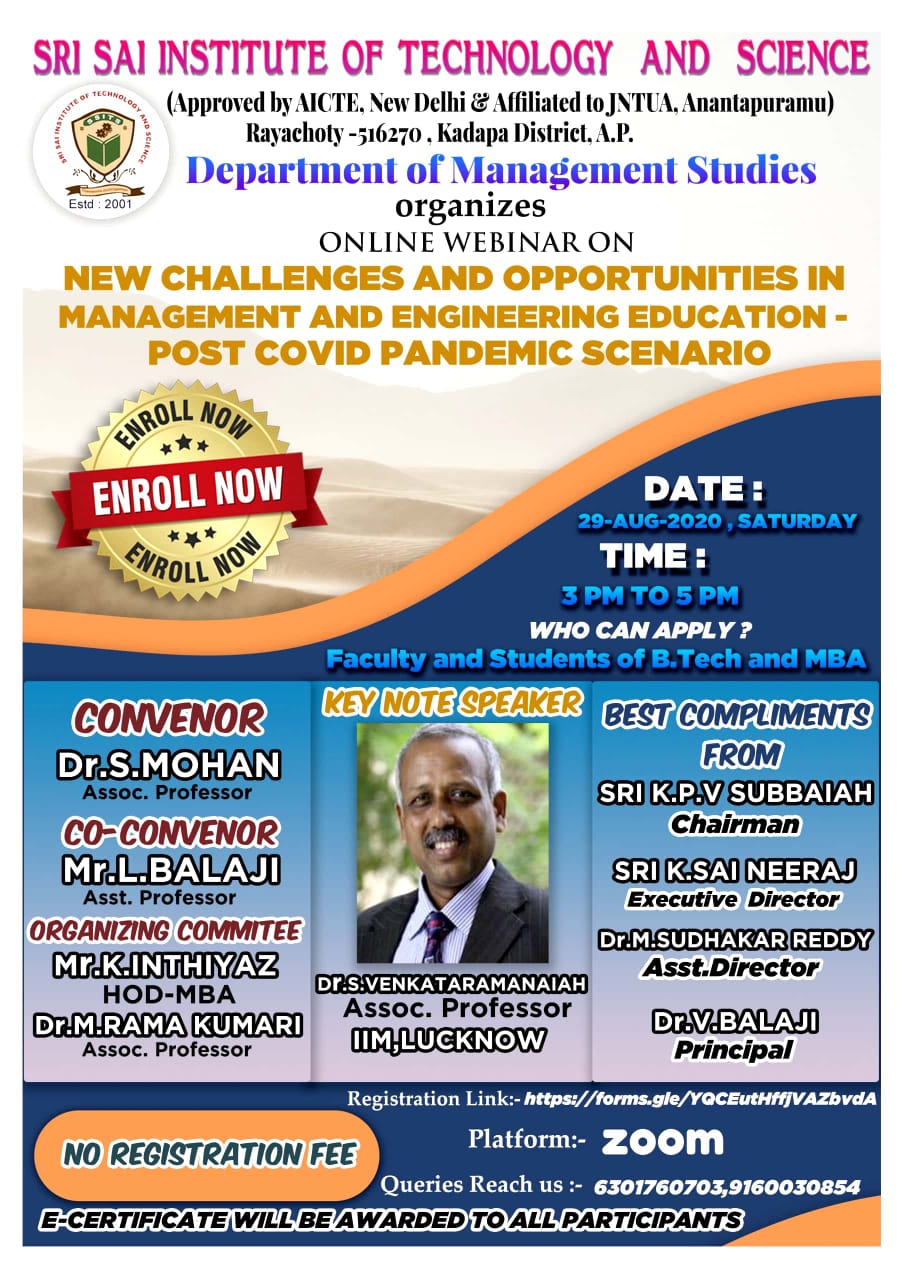 Webinar-New Challenges and Opportunities in Management and Engineering Education
Webinar-New Challenges and Opportunities in Management and Engineering Education
A National Level Online Webinar on New Challenges and Opportunities in Management and Engineering Education-post Covid Pandemic Scenario Held on 29 August 2020
Covid-19 has forced universities across India and the world indeed, to suspend physical classrooms and shift to online classes. In India, while this transition has been smooth for most private universities, the public ones are still adapting. There have also been debates on the nature of classes and the future of examination and evaluation— whether they could be conducted online or not.
While faculty grapples with new ways of managing this sudden transition to online education, students are left clinging on to their mobile phones and computer screens. If the lockdowns were to continue for some time, how would higher education be affected? What are some of the deeper issues that require introspection? And what does this mean for the students going forwarded…. has clearly shared by the Notable speaker
Dr. S.  Venkataramanaiah, Associate professor, IIM Lucknow on this session of online Webinar.  The participants are from across the country and well knowned Institutions too.